Today we'll look at a digital marketing trend that can be highly effective for a relatively inexpensive cost.
Facebook. They know a lot, don't they? If you didn't know this, prepare to be impressed (or horrified). In fact, they know so much it often leaves users wondering, HOW do they know this about me? Have you ever been shopping around online, maybe placed something in your shopping cart and then decide not to purchase it? Then later you're on Facebook and that exact item appears in your Facebook feed? I'm here to tell you that is no coincidence.
Facebook monitors your behavior, the websites you visit, the things you click on, the words you use, the pages you like. They likely know your career, your ethnicity, your religion, political beliefs, even the size of your bank account. So how can you tap into this massive database in order to reach the customers you are trying to reach? We'll provide a step by step guide to show you how to do something actually rather simple, boost a post.
Do demonstrate how this works, we'll look at a case study of a wedding photography business. The business owner is interested in reaching engaged couples – that's his target market.
Step 1: Create a post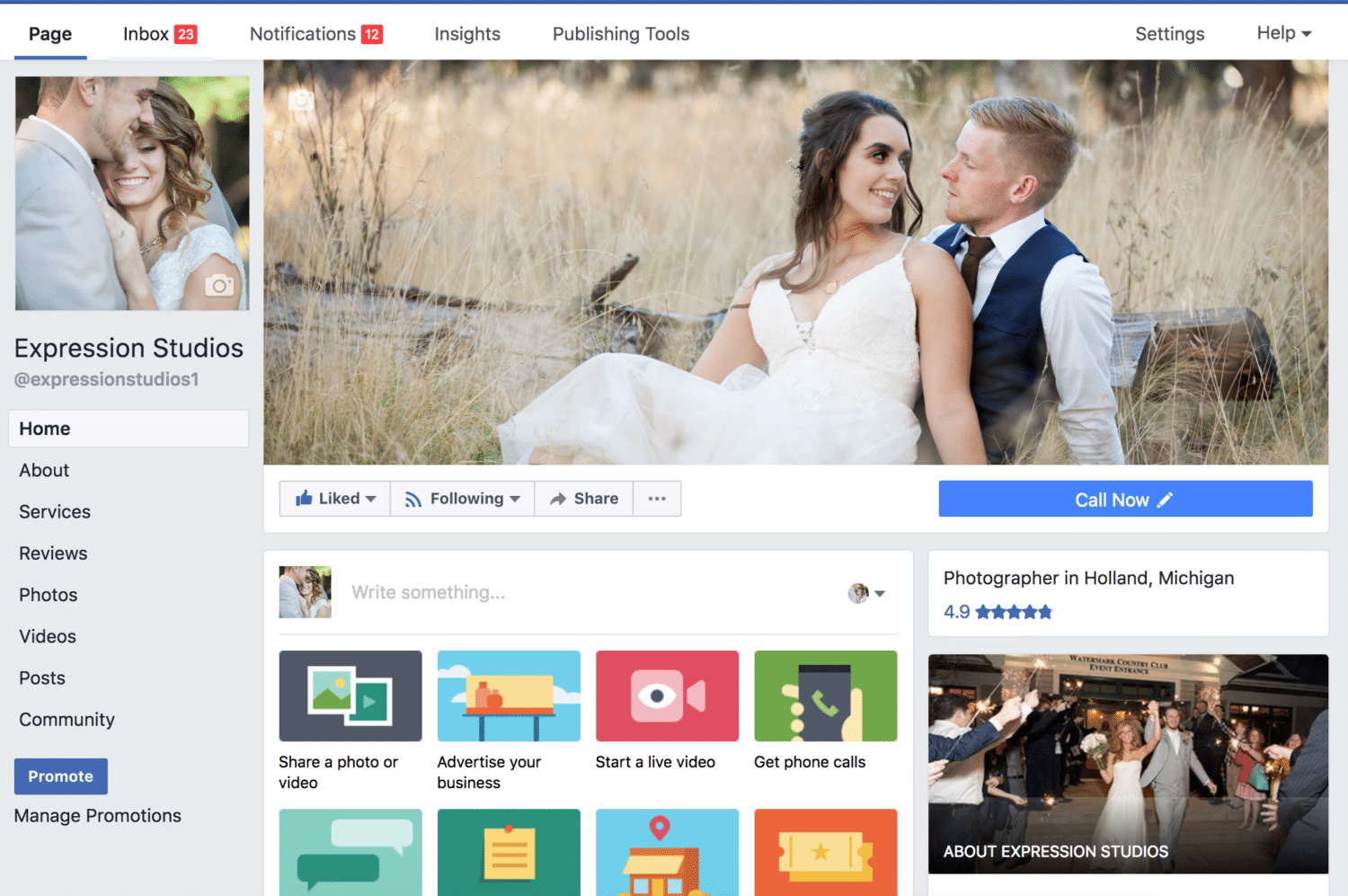 Log in to your business page and create a post like you normally would. The business owner should post content that this target market finds interested, that engaged couples would want to interact and engage with.
Step 2: Publish the post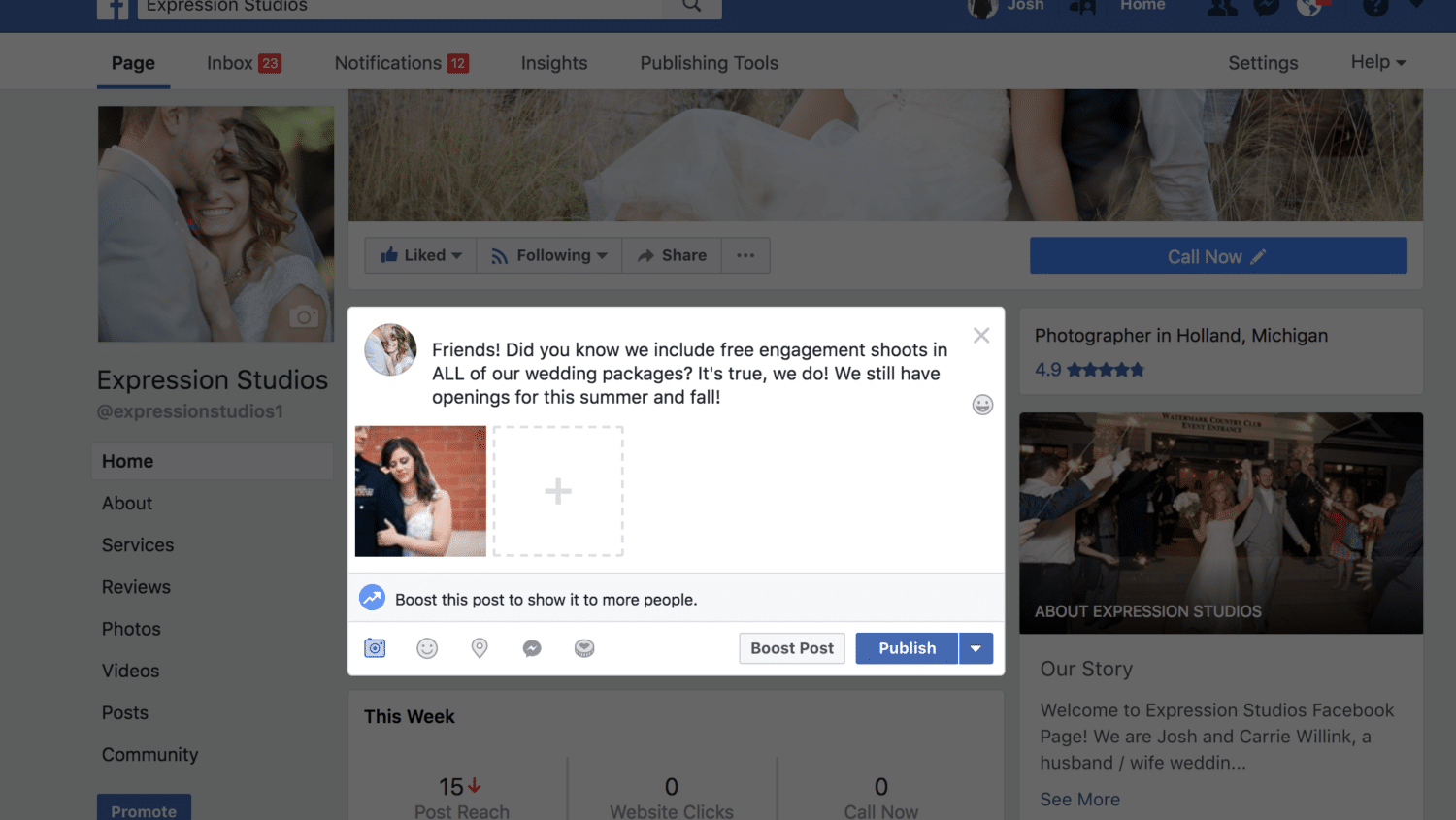 You'll see an option to boost it at this stage, but I'd recommend click "post" instead. The reason is because you can boost it after you post it, and then you'll be able to preview the boosted post before you actually boost it.
Step 3: Click Boost Post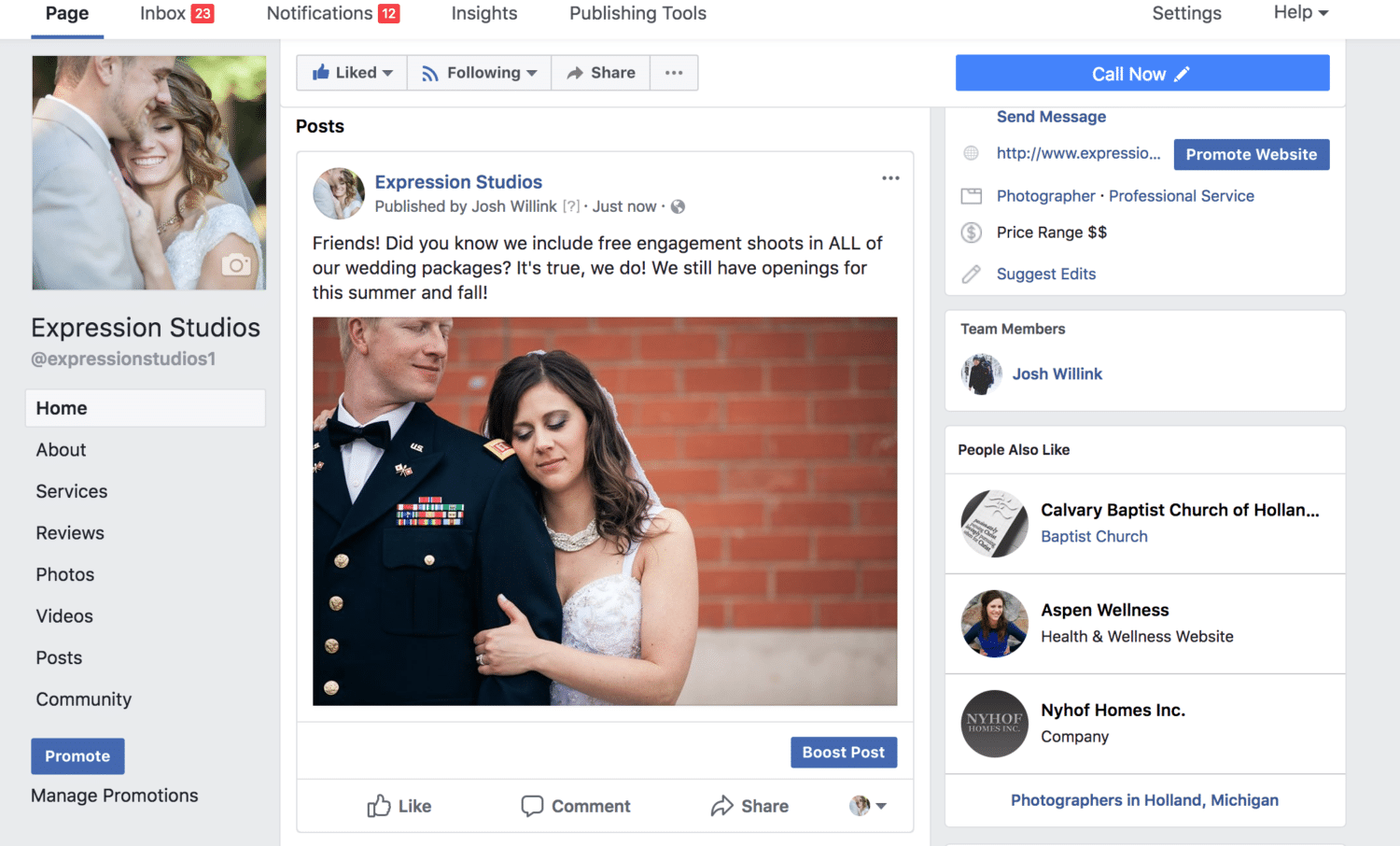 Step 4: Click Create New Audience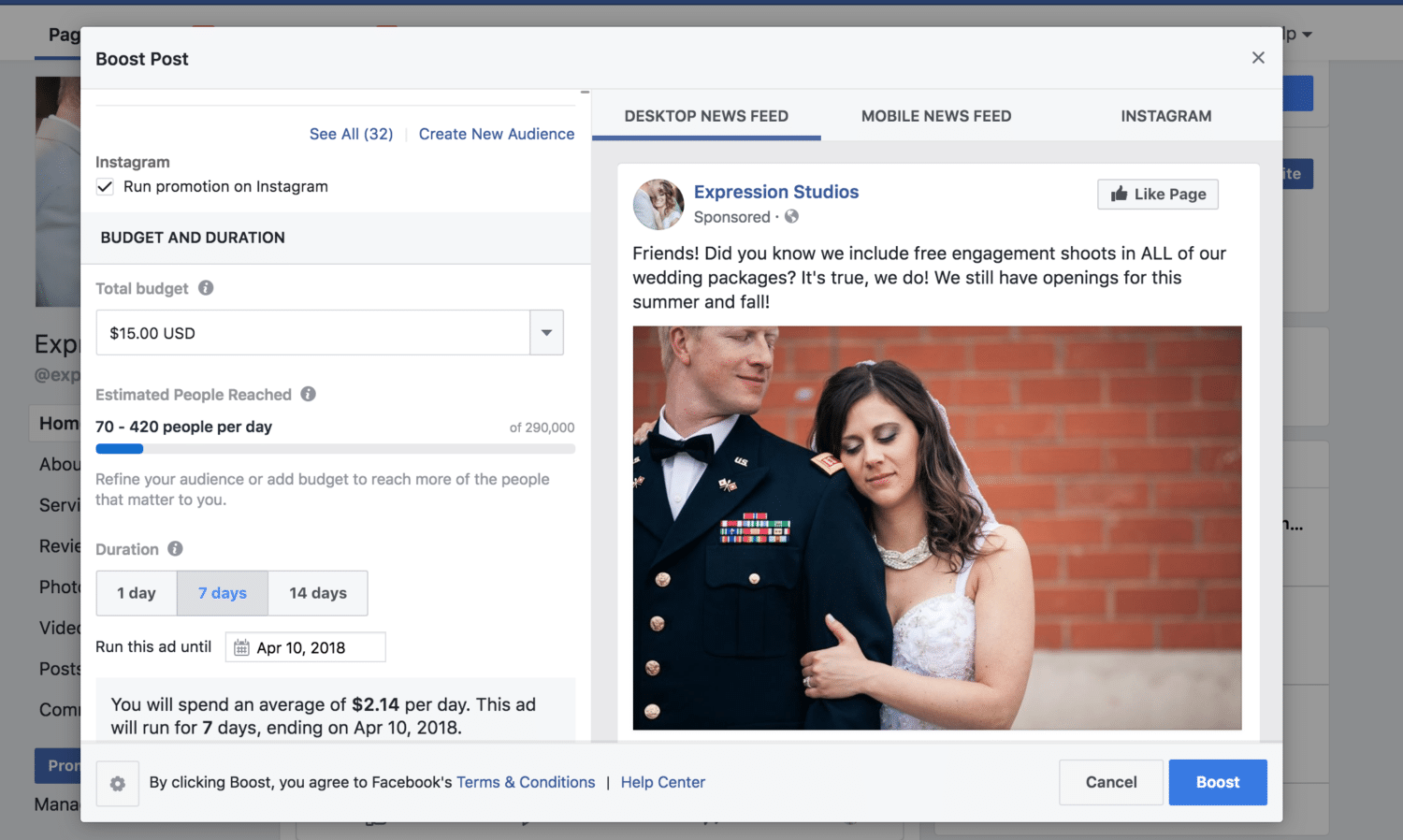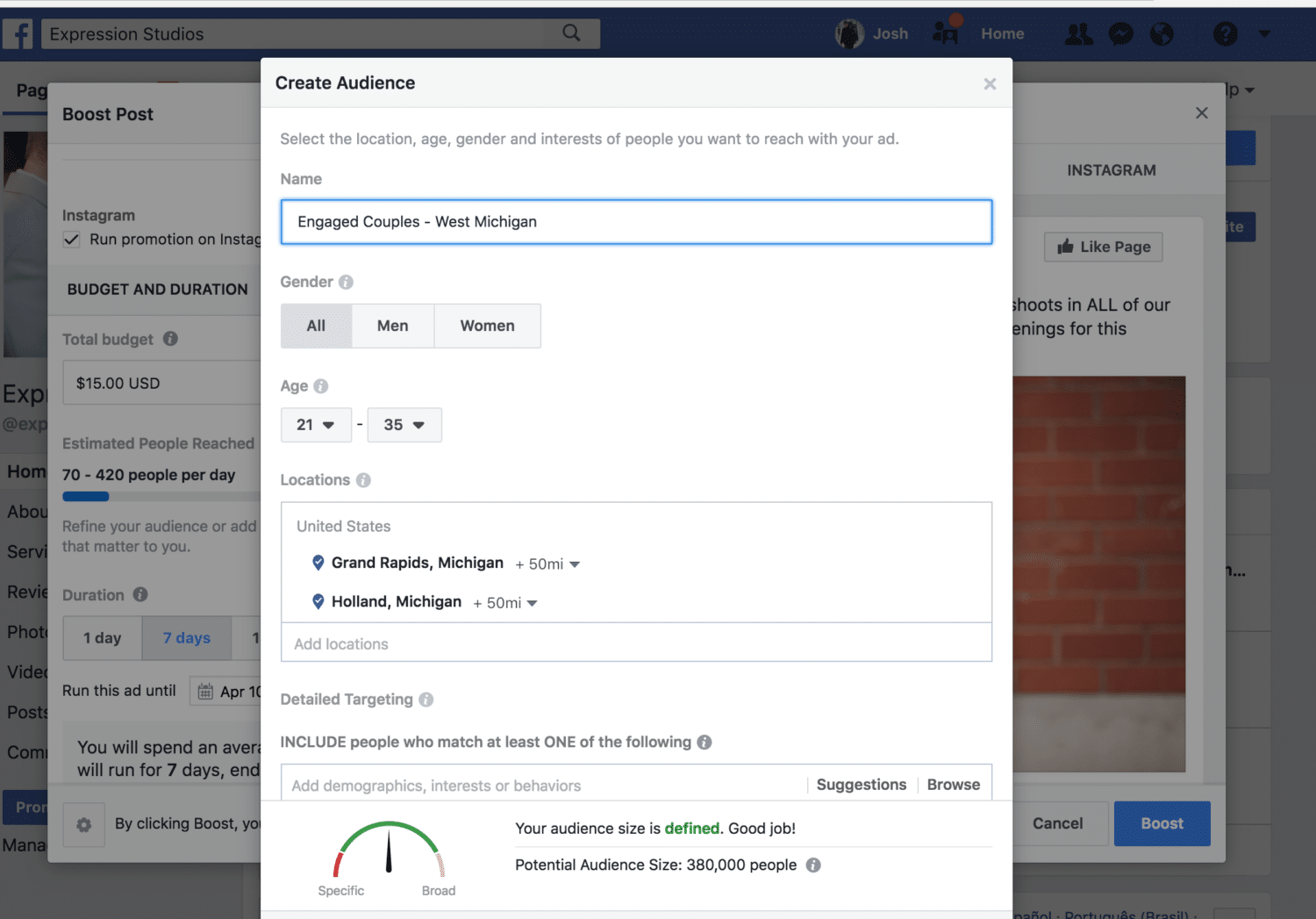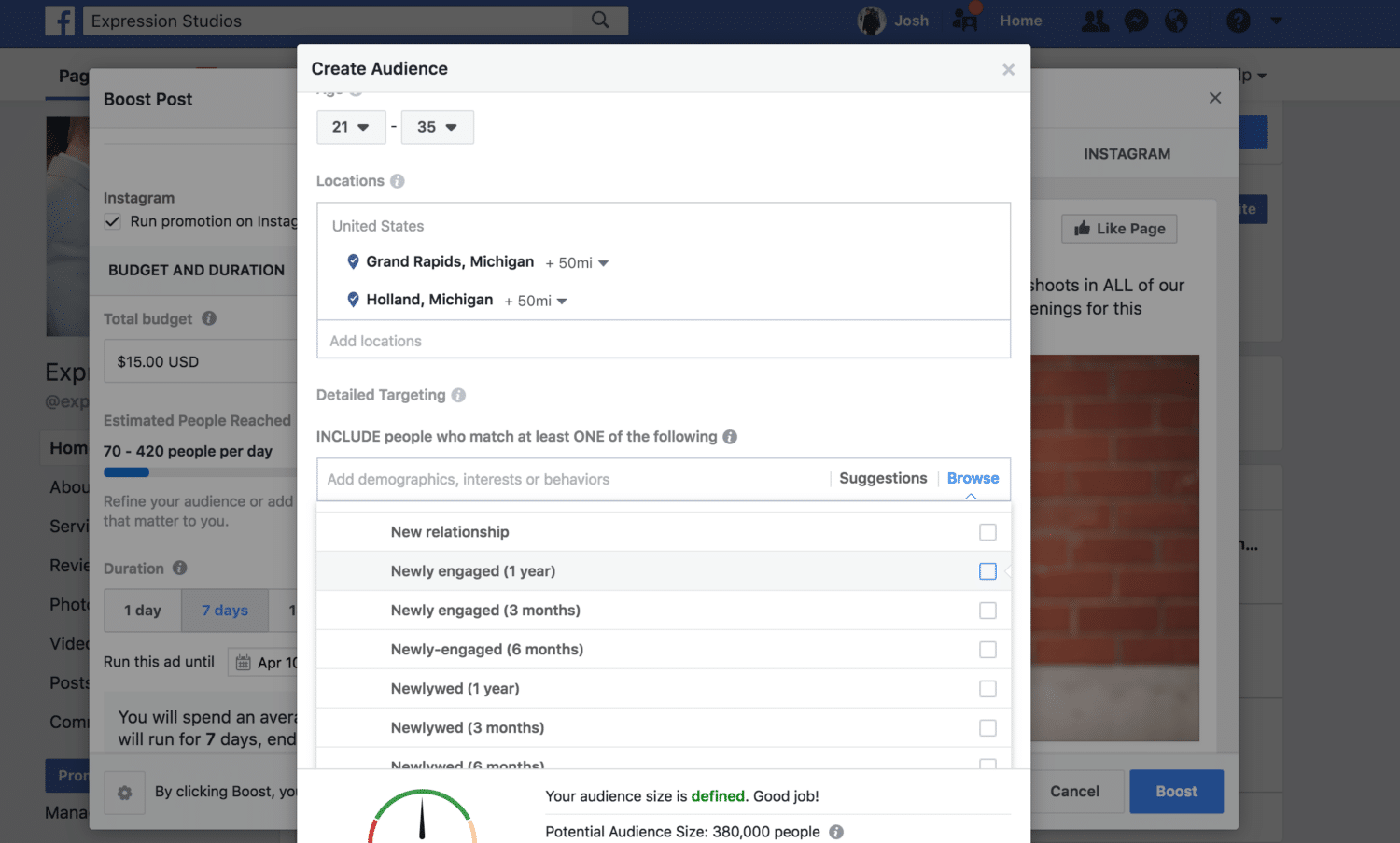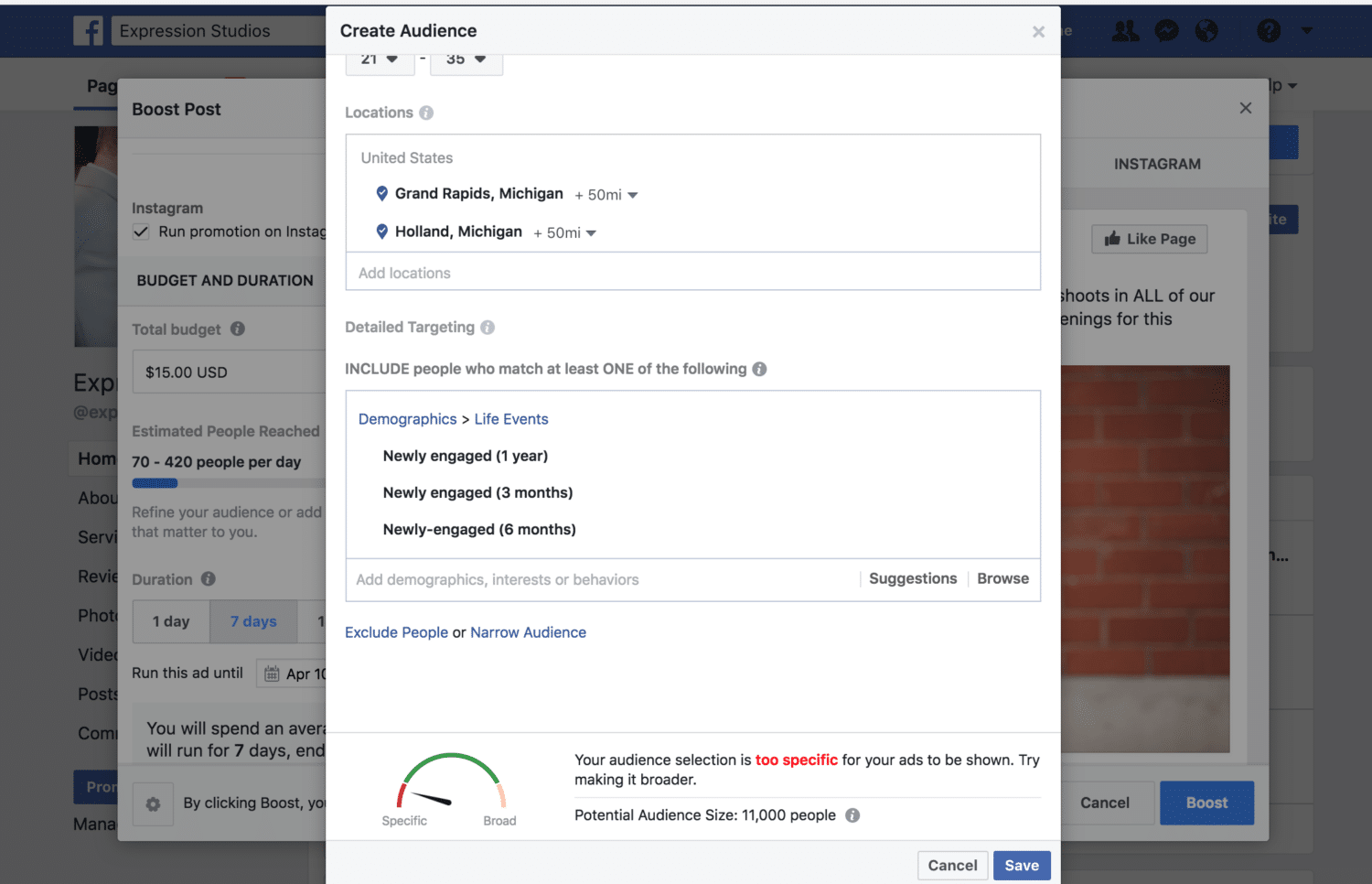 This is where you'll choose your custom audience. You can name it so you can choose the same audience later. You can select gender and age. Under "detailed" targeting you can get really specific by targeting certain demographics, interests, life events, career, education, etc.
For this case, the business owner is going after engaged couples. You can see he has the option to target couples engaged within the past 3 months, 6 months or year. He chooses all of them. For location, he wants to cover the West Michigan area where he is located so he chooses within a 50 mile radius of Holland and Grand Rapids, two of the larger cities in the area.
Step 5: Click Submit.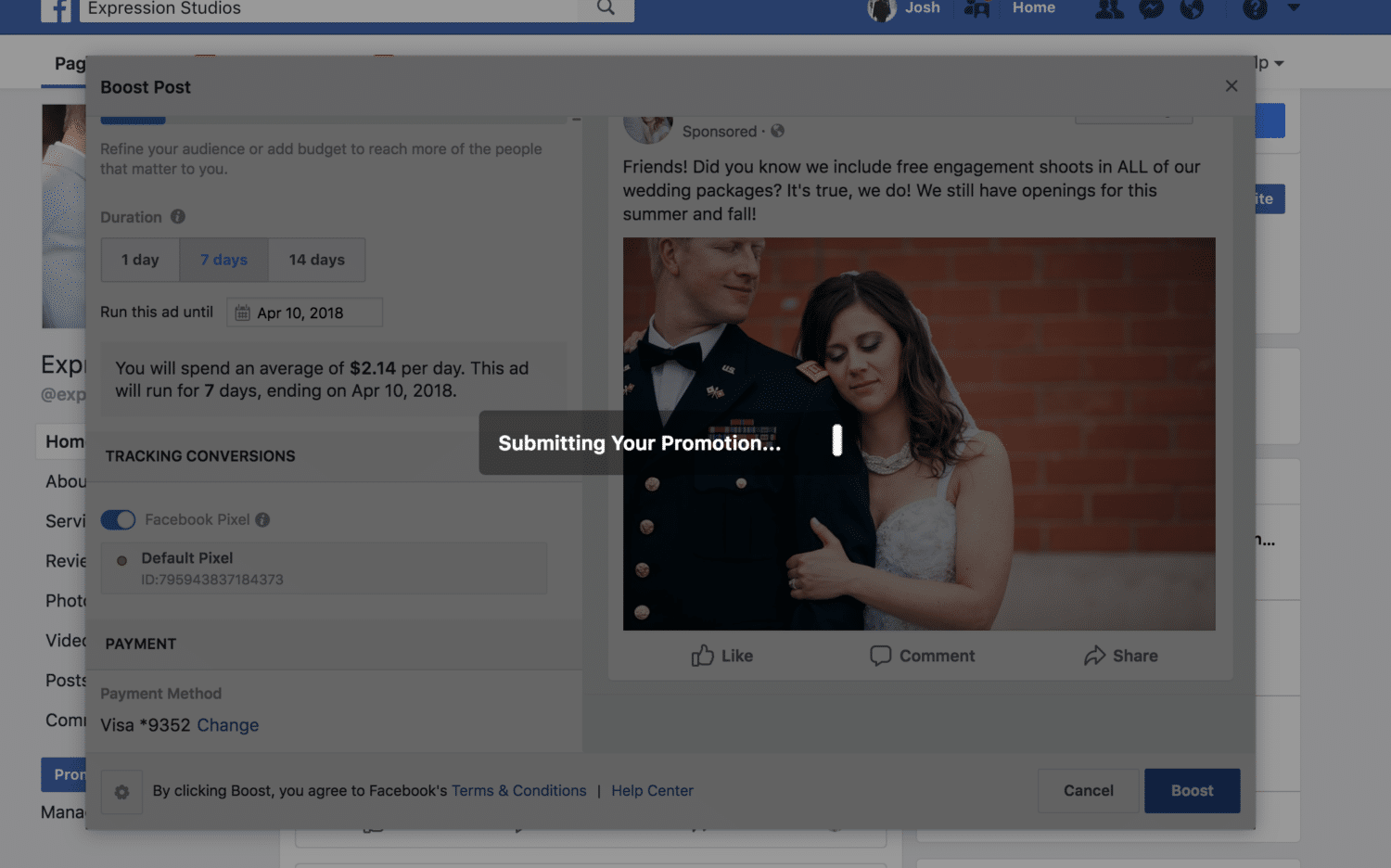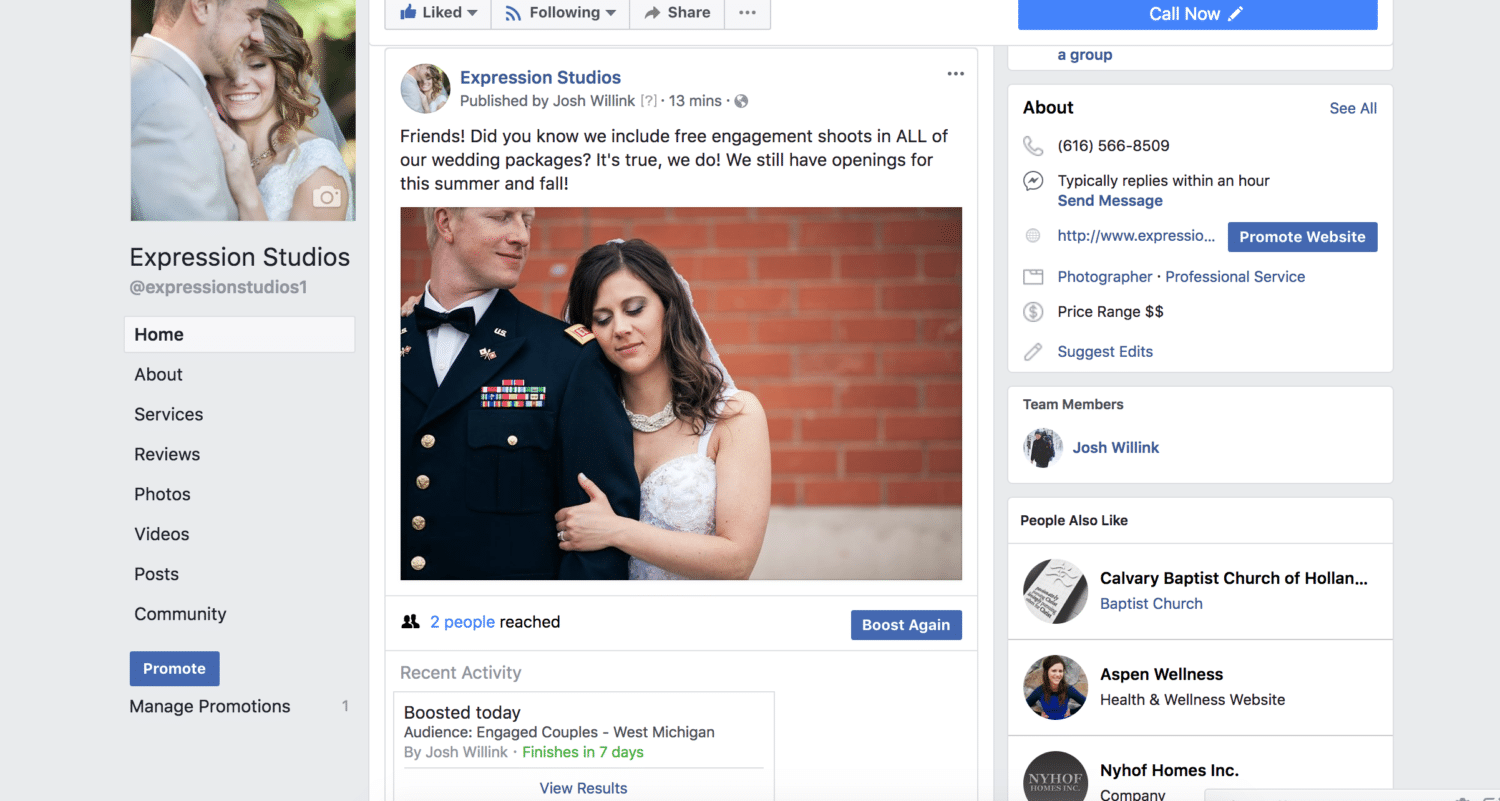 And that is it! Monitor the results. Keep in mind boosting a post is mainly for exposure with your target market. If you want to add a call to action and / or contact form, you can do this through Facebook's ad manager.